Heat Pump Repair Palacios TX | Trusted Replacements

Our Work in Palacios -
1 Review
Reviews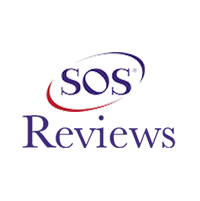 Koby Gerberman -
12/25/2013
Palacios
We had troubles with our heater on Christmas Eve and Cannell was the only company we could find Matagorda/Wharton county that was willing to come out ...
Heat pumps are energy-efficient - which means you can save money in energy bills in the long run. However, the one drawback to being entirely dependent on one system for your home comfort needs is that any breakdown or repair needs immediate attention. At Cannell air conditioning and heating, we are trusted experts in repairing and maintaining heating pumps. For more than three decades, homeowners have relied on our swift response and superior workmanship to help them restore their homes' comfort by resolving all their HVAC problems.
We offer practical solutions to common heating pump malfunctions and recommend the right system that suits your household needs. Our team comprises professional technicians who undergo regular training programs to update their skillsets.
Reliable Heat Pump Installation and Maintenance Near You
Heat pumps are increasingly becoming a favorite HVAC system to most homeowners' due to their versatility. They keep your home warm during chilling winters and cool during the scorching summer heat, without using as much energy as an air conditioner or a furnace. This helps you save money by reducing your household energy consumption while reducing your carbon footprint.\
Nonetheless, as efficient as heat pumps are, they're not entirely safe from issues such as repairs or breakdowns. Heat pumps are prone to malfunctions and thus require professional maintenance. What's even worse is that most HVAC service providers aren't experienced in repairing heating pumps, given that these systems are relatively new to the market. At Cannell air conditioning and heating, we take pride in being a factory-authorized carrier dealer.
Our trustworthy repairs, check-up visits, or tune-up services will leave nothing to chance. You can rest assured we'll address all your heating woes and offer a quick and lost-lasting solution to get your unit's operation and your family's comfort restored in no time.

Need Your Heat Pump Fixed or Installed? Call Our Nearby Experts!
Don't let a malfunctioning heating pump make your home uncomfortable. Most importantly, you shouldn't wait till your heat pump malfunctions to call a maintenance service provider.
We understand how vital your heat pump's operation is to your peace of mind and your family's comfort. That's precisely why we make sure that all your heating system needs are looked after swiftly and securely if you're on the lookout for top-quality heating specialists who take your troubles seriously.
That's why we're more than keen to hear from you and for you to be a part of our content customer group. Contact us for custom heating and cooling solutions that meet your home's unique needs. After installation, you may also get into a service agreement with us for scheduled maintenance at affordable rates.