Furnace Repair Palacios TX | Top Maintenance Experts

Our Work in Palacios -
1 Review
Reviews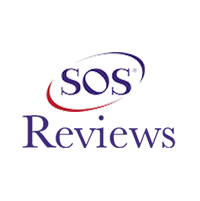 Koby Gerberman -
12/25/2013
Palacios
We had troubles with our heater on Christmas Eve and Cannell was the only company we could find Matagorda/Wharton county that was willing to come out ...
The cold and dry air during the dead of winter is a significant threat to many peoples' health. Most people install heating systems at their homes and businesses to avoid its worst effects. Though the systems warm and enhance interior comfort, they develop defects or break down due to wear and tear or poor usage practices.
Even though we get the chance to relish months of warm temperatures, the mercury does tend to take quite a dip towards the end of the year. And, when the cold winds start to blow, it's time for your heating unit to get in action. However, what can you do when your heating unit picks the wrong time to breakdown?
That's simple - you can rely on us. We have the right team of qualified and experienced technicians to ensure quality service delivery to our customers.
Heater Installation and Maintenance Services Near You
It's only natural for you to depend on your heating unit to keep you warm during winters. But, the truth is, no heating unit is 100% safe from repairs or breakdowns - be it new or old. Even the most stellar heating units require regular maintenance to function like they're supposed to. Our team of specialists combines extensive industry experience and top-notch repair services to ensure swift problem resolutions.
If you are looking for quality furnace repair services, we can always save you the hassle. You can count on us because we:
We ascertain that the successful candidates have met the minimum educational qualifications and have some experience during the recruitment. After the selection, we subject them to ongoing training to equip them with HVAC technology's latest changes. Additionally, we avail state-of-art equipment to them to enhance their working efficiency. This transforms our team into a 'combine harvester,' clearing every HVAC problem they encounter on the way to improve clients' comfort.
Our team members are skilled in dealing with different HVAC issues. They can repair various parts of your heating system with ease. We also have a flexible 24/7 schedule without extra cost for off-hours. Feel free to call for our help at any time and from anywhere.
To us, customer satisfaction matters a lot. As such, we offer quality services at a fair price and provide warranty covers to cushion them against exploitation. We refund or offer additional repair service to solve any customer complaints.
Uphold high levels of integrity
Additionally, we're available to help you 24/7 - so you won't have to wait for days on end for a visit from us. We'll have your heating system and your peace of mind back on track in the blink of an eye.

Need Your Furnace Installed or Fixed? Call Our Nearby Experts!
Are you looking for dependable and efficient specialists to take care of your heating needs? We can offer you a winning combination of seasoned professionals and our rapid furnace and heating repair services to resolve all your home comfort problems. If you pick us to look after your heating system's repairs, we promise to have your unit's operation, and your domestic bliss restored in no time. Don't wait until it's too late, and get in touch with us to book a visit today!