Palacios TX AC Installation | Trusted Cooling System Replacements

Our Work in Palacios -
1 Review
Reviews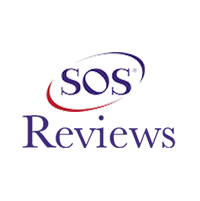 Koby Gerberman -
12/25/2013
Palacios
We had troubles with our heater on Christmas Eve and Cannell was the only company we could find Matagorda/Wharton county that was willing to come out ...
Be it a maintenance run or installing a brand-new AC unit - we'll do everything in our power to make sure your home comfort levels are never compromised.
Enlist a New Cooling Combatant to Beat the Heat
Even if your AC is top tier and has provided for all your cooling needs beyond measure - there comes a time when a replacement becomes unavoidable. And like no good thing can last forever, no AC unit can withstand the ravages of time. But, how can you figure out when it's time to let your old cooling unit go? That's easy - watch for the following warning signs:
Your AC is already more than a decade old.
You're always looking after the AC unit's health one way or another.
The cooling unit requires constant upkeep to function well.
Your electricity bills display a continuous upward trend.
The temperatures in your home vary from space to space.
Your AC keeps emitting strange sounds.
We treat our customers with respect and commit to their satisfaction. Call us today for unparalleled installation services and replacements.

Air Conditioner Installs and Replacements You Can Trust
New AC installations or replacement of old systems must be handled carefully, lest the new system will attract substantial maintenance costs in the future. As such, you should hire a reliable contractor to install the cooling system for you. But where can you get a dependable contractor in the hotly contested market?
At Cannell Air Conditioning And Installation Company, our people are always prepared to give you the kind of services you deserve - from inspection to bringing your cooling unit back to life. If you're a resident of our areas of service - we'll be more than honored to assist you in beating the heat. Our specialists work tirelessly to find the ideal solution for all your cooling problems - whatever the size of your home or budget.
That's why our comfort specialists start work on bringing your system back online only after considering you-specific details like - your residence layout and size, budget, cooling needs, etc. Our team is ever-ready to look after your cooling needs with industry experience and skills that include solutions to all types of cooling challenges.
Need Your Air Conditioning Installed or Replaced? Call Our Team!
We offer exceptional commercial and residential services. We have a quick and responsive team to attend to your AC issues once you request our services. That said, you can contact us at any time, and we will land at your doorstep to bring back your comfort. Get in touch with our helpful customer care today to book an appointment or reach out to us directly via our website or phone number.